Full Service Pricing
Pricing includes access to our friendly support team. Please give them a call, or send an email or live chat, to discuss your pricing options.
ACA Processing &
E-filing with IRS


Services Include:
TIN Verification for Payers
Flexible Employer/Employee Data Capture
API Integration
Built-in Error Checks
Safe, Secure ACA Data Generation
Audit Assistance
Print ACA Forms as PDFs
Send IRS Approval Letters to Recipients
Cloud-Based Software
Disclaimer: Prices are guaranteed for 30 days from when your order is placed.
Any other prices are subject to change at any time without notice.
100% Money Back Guarantee
We want to make sure your ACA reporting experience is as simple as possible. If you're not fully satisfied with your service before your forms are e-filed or printed, we'll issue a full refund.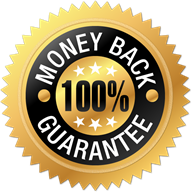 With ExpressACAForms, there's no risk to get started,
so sign up today!
Get Started